Maximise Your Membership
Becoming a Life Member or Annual Member gives you a much wider choice of features and areas within ANW to Discover, Explore and Connect with likeminded naturists from around the world. You also help support the continued growth of this naturist platform.
ANW want all Members to enjoy the site and make use of the opportunities available. This page looks at some of the extra features on offer to subscribing Members;
Greater Interaction

Follow, Comment, Like, Rate and Review


As a Member you can rate and review other members on the site as well as the beach destinations and other categories under the "Explore" section.
You can also add comments, rate and review blog posts and articles. Just click on the review tab on the relevant pages.
Leaving reviews is a fantastic way of sharing information and interacting.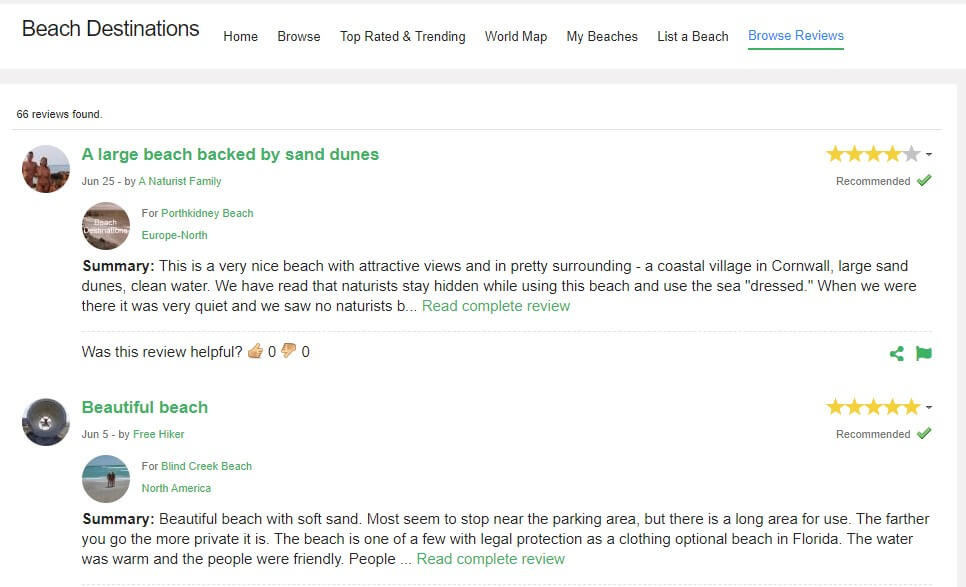 Amazing Albums


Share your precious moments and enjoy over 1000 albums and 23,000 photographs shared by the community. They remain in the album library as long as you are a Member.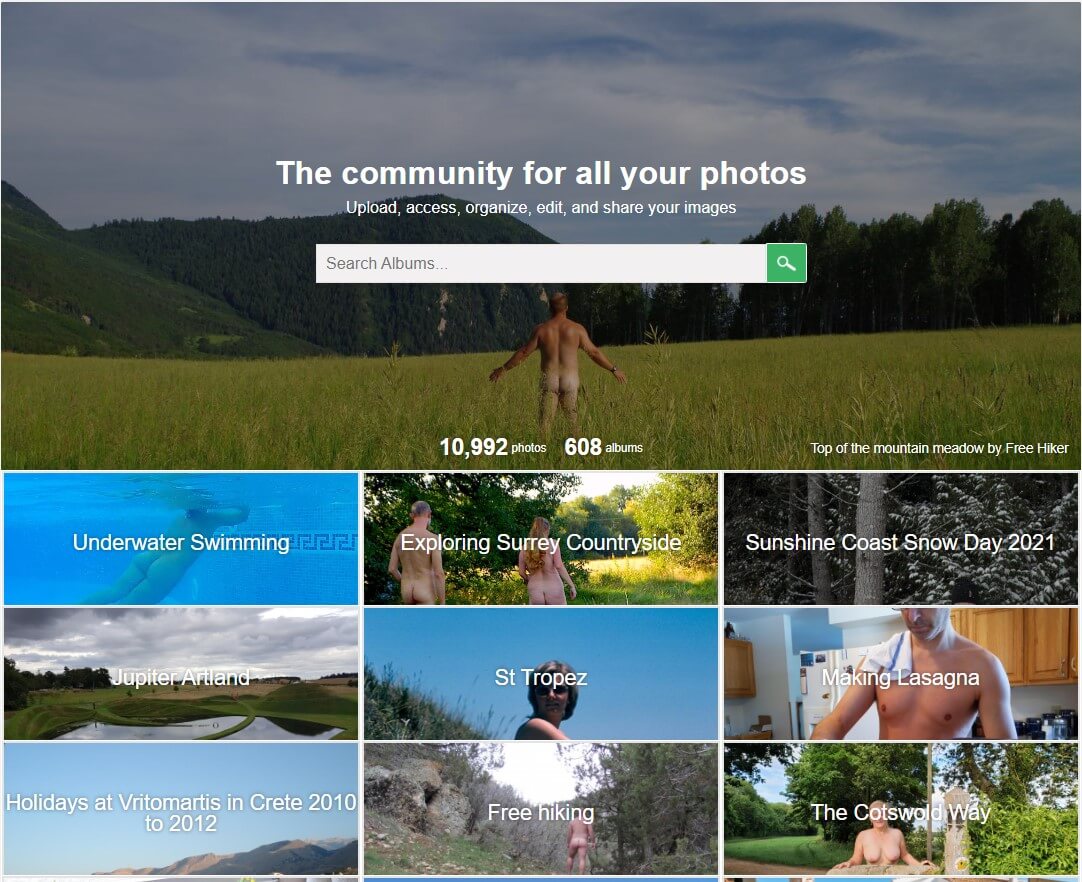 Name your album and place them into categories and sub-categories and add to them as you wish.
New photos and albums will display on the activity feed, and albums will be linked to and from your profile page.
Online Chats
As a way to encourage new and greater friendships and strengthen the community, ANW has fortnightly live Chats for Life and Annual ANW Members, to connect with fellow members across the globe.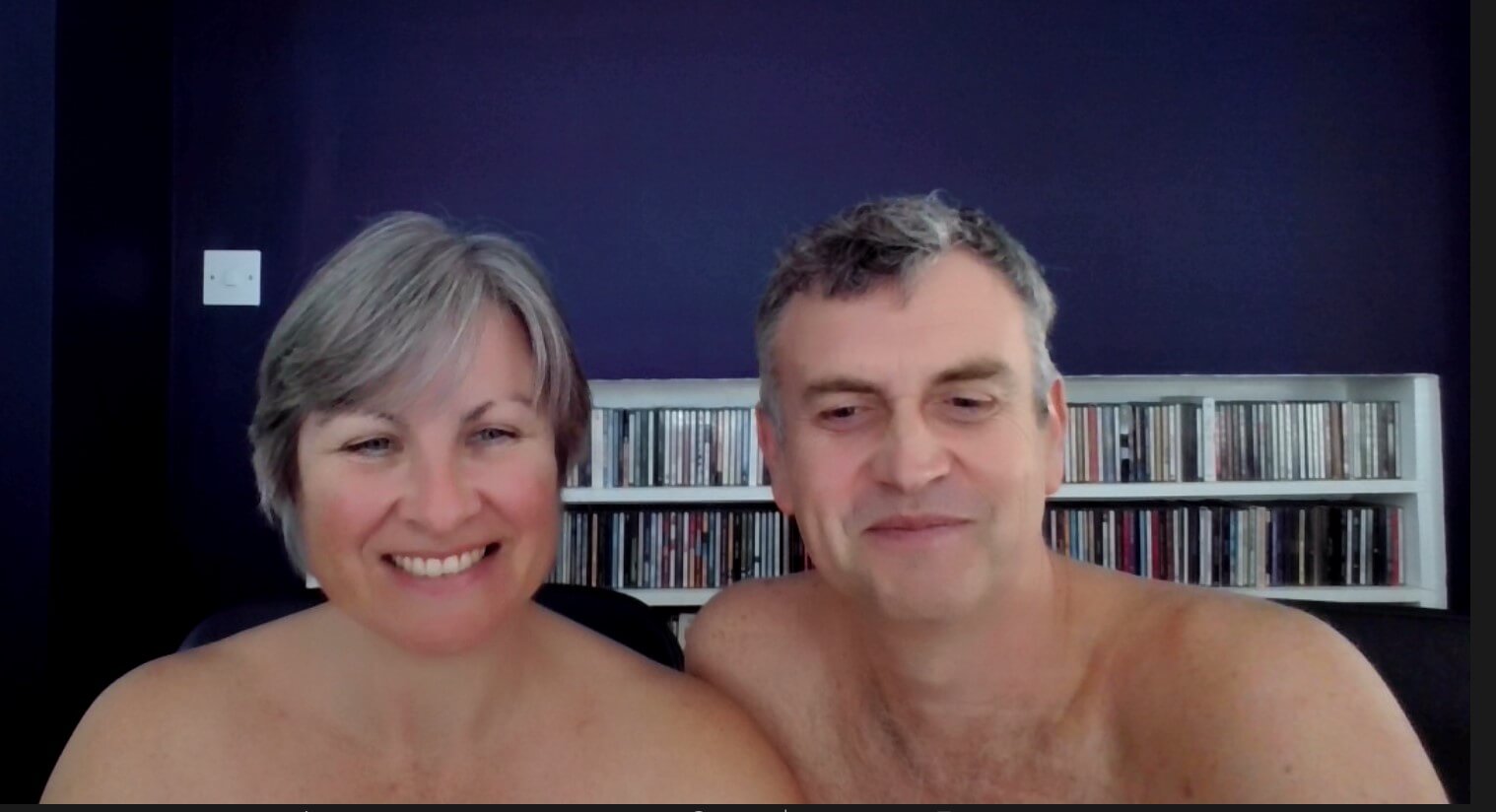 Groups and Meet-Ups
As part of your Life or Annual Membership, you can create a group to socialise around any topic with other members who enjoy similar interests.
Groups act as smaller communities within ANW, and are places of discussion and sharing. You can design Polls, Albums and invite your friends.
You can create location based Meet Up groups and organise events for your group community.

Funding Projects
Offered as part of your Life and Annual Member Membership ANW give you the tools to set up your own gifting and funding page.
It might be you want to fund the creative work you provide through blogs, groups and artistry here in the community
or you may wish to ask for help to finance a new naturist venture or want financial support for the continued success of existing ones maybe raise money for charity.
You will not be charged any fees, flat rate or commission on what you receive.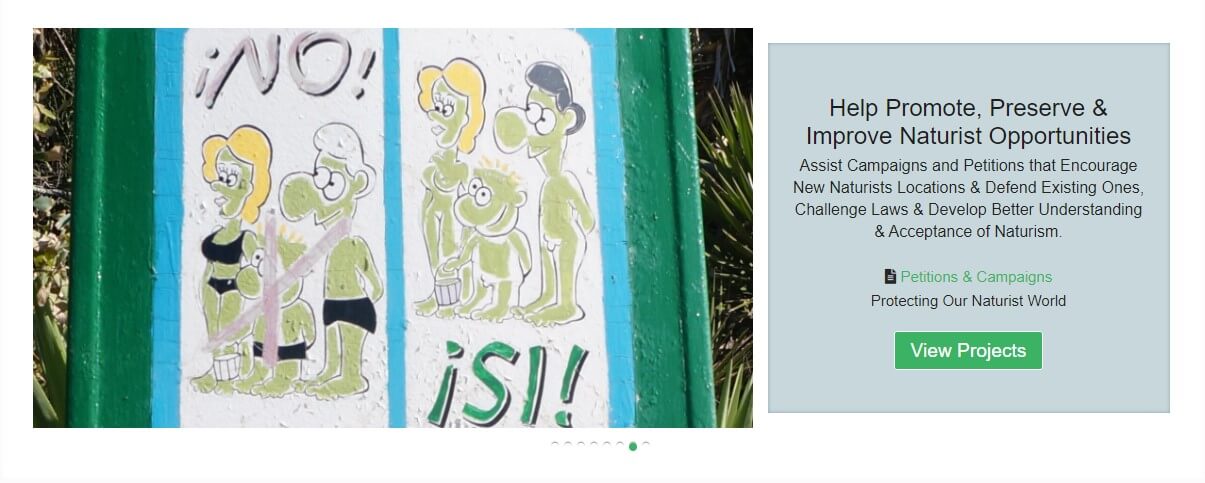 Interactive Projects
Just for fun and demonstrates the friendly nature of the ANW community and naturism. Why not join in with other subscribing members by adding your images and ideas to the various Interactive Projects.

Community Blog Library
As a Life or Annual Member you can freely create Blog Posts to share in the Members Only Blog Library or within the wider community Blog Library,
and can interact with your favourite bloggers through comments and reviews.
Don't forget to create a blogging name for Members to search for all of your posts.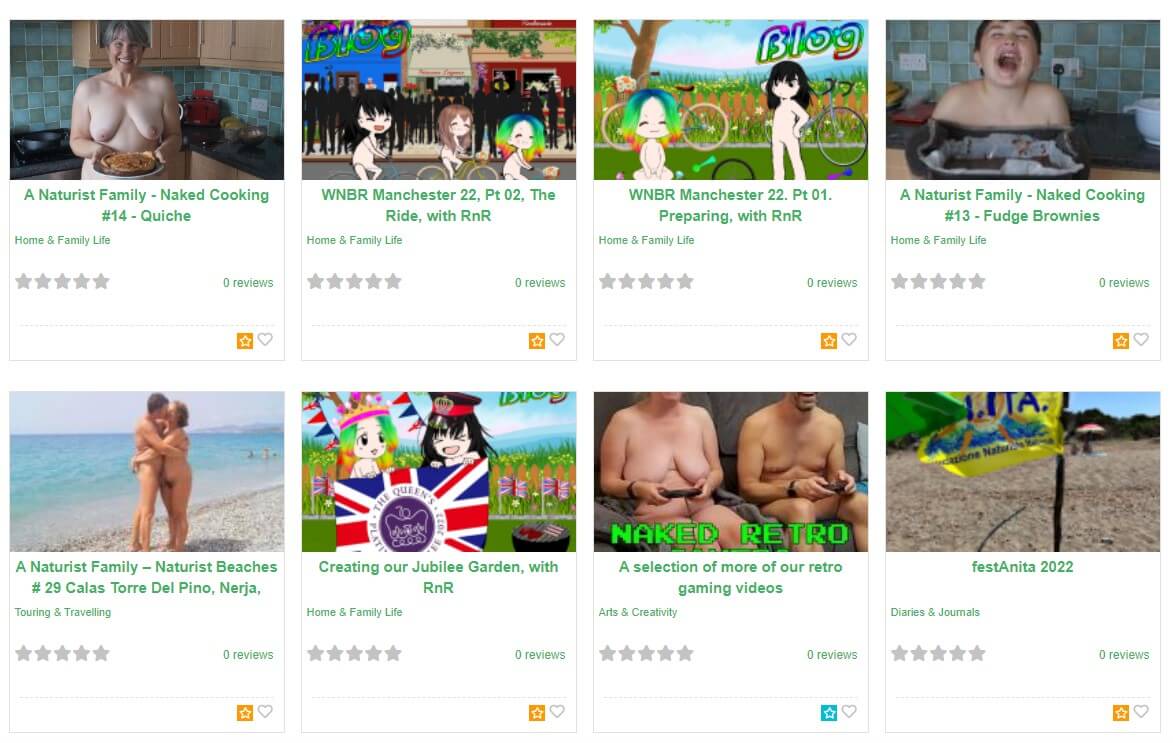 Members Only Blog Library
Life and Annual Members have their own exclusive Members Only Blog Library with the ability to share their blog posts in a more private setting.

Discounts and Offers
Some of the wonderful naturist venues and businesses around the world wish to offer Life and Annual Members of ANW the opportunity to receive exclusive promotions -
that could save you more than the cost of ANW membership!

Become an ANW Explorer
(If You Are A Sponsored Life Member)
ANW can connect you with Naturist Business on the site where you can get involved in writing and/or filming official ANW reviews. More about this is seen here "
Connecting Explore Enterprises with ANW Explorers
"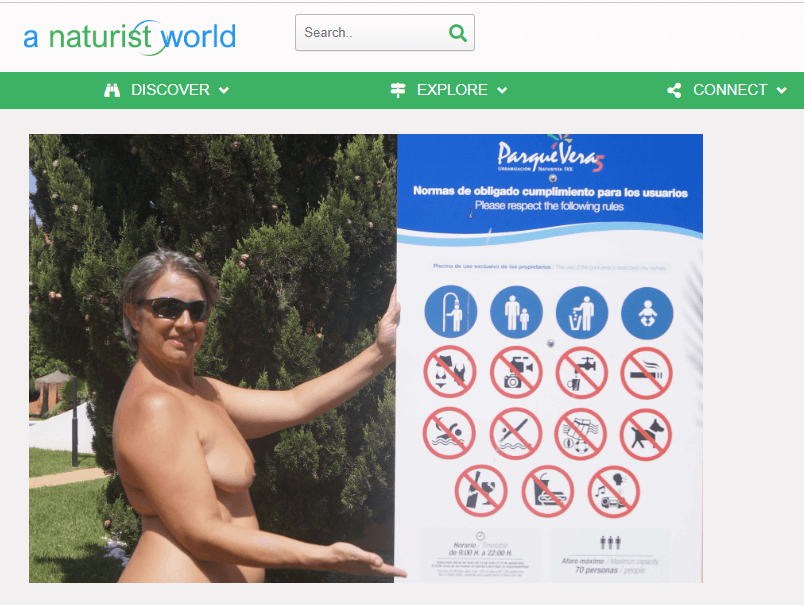 The Forum
The Forum is split into four different categories and seventeen sub categories.
You can reply directly to individual posts via comment, add reputation to people for work they do on the Forum, like and rate the topic, like and give thanks to individual posts.
If you have a topic in mind that is not already there, please go ahead and create it.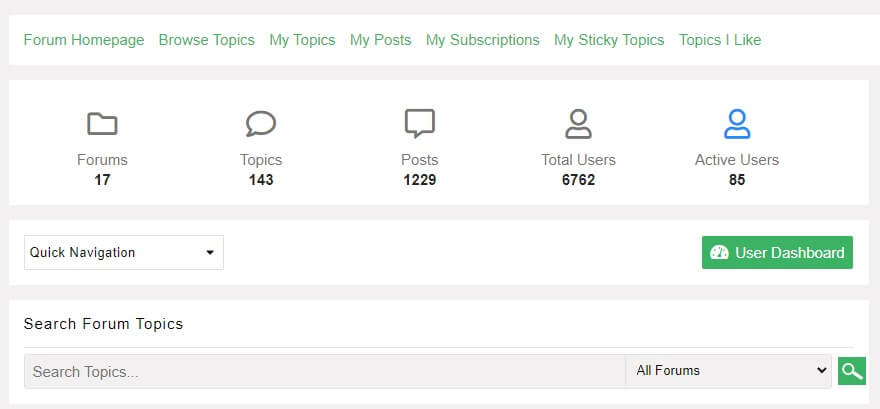 Vote in the ANW Members Polls
Have your say, and take part in the official ANW Members Polls, or put forward your own suggestion.
Not only is it a bit of fun, but also helps create a better understanding of the members that use the site and paints a clearer picture of how naturism is viewed around the world.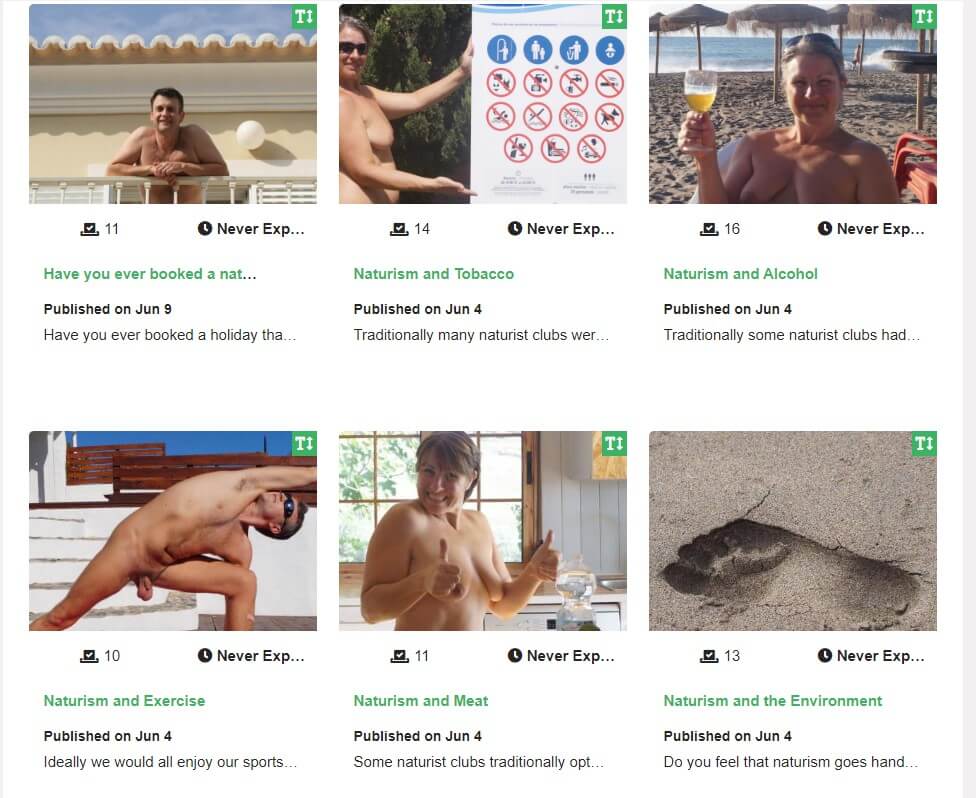 Images For Art
Have access to a growing reference library of photographs to be accessed for use in producing artistic work. Photographs that capture bodies of different ages, shapes and sizes, in various locations and activities and in posed and natural situations. These images are to be used for creative purposes, but not for the copying or sharing of the images themselves. Offer your own images for use or make requests for specific body types, positions and activities.
Naturism in Art
Join our expanding exploration of naturist relevant art throughout history with pages on specific artists, themes and artworks.

Sponsored and Featured Status
Fill in your profile questions and become Verified. By sharing more details about yourself and taking part in the free Verification Service,
you will build trust in your profile and find it easier making new connections.
Verified and Life Members become Sponsored status and Verified Annual Members become Featured status members.
Beach Pages
Upload your Photographs and share your experiences within the Beach Listings destination pages.
If you can not find the photograph tab in the beach pages menu, get in touch and we will add the tab for you.
If your favourite beach is not listed yet, tell us about it and we will make a listing.
Shortcuts
Easy access to the favourite or frequently used content of the site.
You can add shortcuts of any content/item profile page by clicking on the 'Add to shortcuts Button'.
You will see your Shortcuts within the sidebar of the main activity feed.

Activity Feed


Post images, updates and comment within the main Activity Feed and make connections and friendships
Fundraising
Receive commission free gifting for naturist related charity events, building and improving naturist opportunities, supporting causes and raising awareness.
ANW wants to help naturism around the world and offers Free Fundraising Pages to genuine enterprises and causes.
Are you an owner or representative of a Naturist Opportunity?
As well as all of the usual features of the site, Life and Annual Members can promote their naturist endeavours by upgrading to an
Enterprise Membership package.
Affiliations and Links
ANW is proud to share special working relationships with some of the naturist enterprises on the site.
If you are a naturist enterprise and want to find out more, please contact
Steve or Anna.
Badge Credits
And as a Life Member or Annual Member enjoy fun Badge Credits for your Site Input...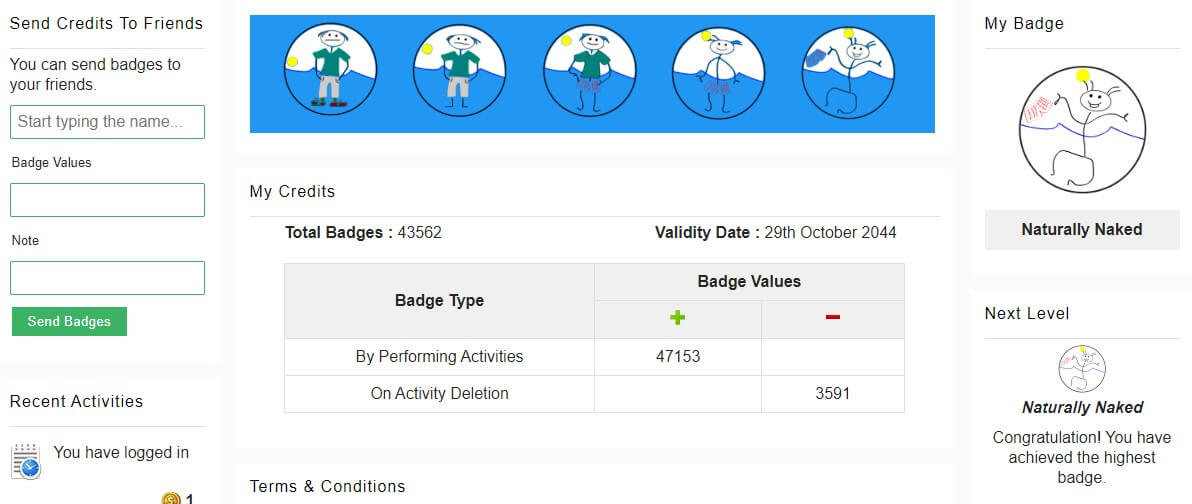 Follow Notices and Competitions
Keep an eye out for other Life and Annual Member opportunities under the Members tab of the main menu.
Like the taking part in the First Time Naturist Stories Article, or sending entries into the Photograph Competition.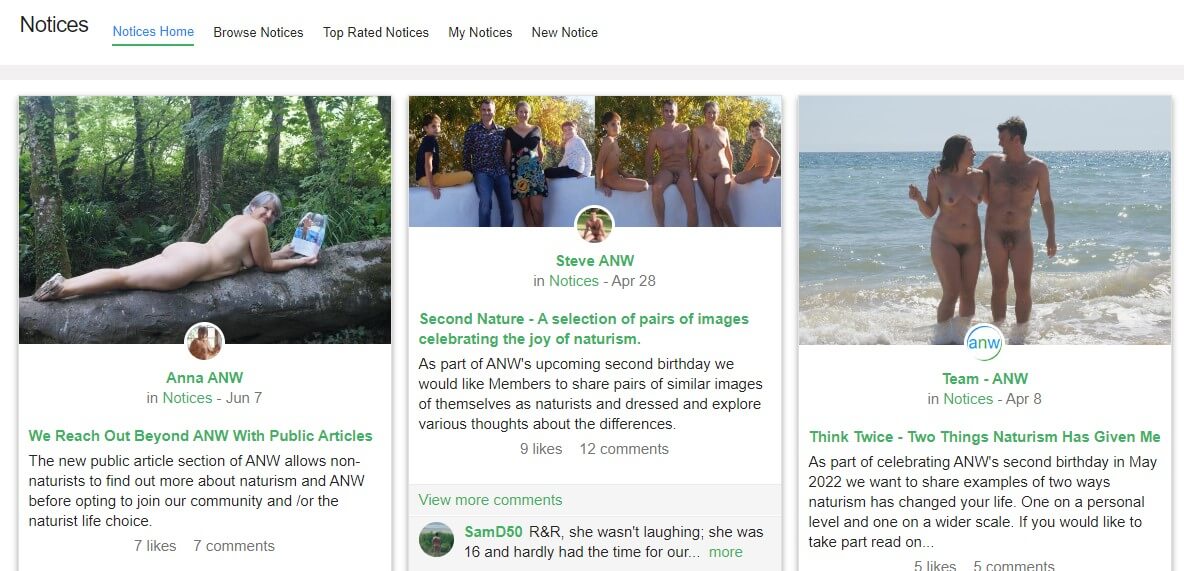 Sign Up and take advantage of all ANW has to offer
The more we interact and share as individuals and as a community the greater the community will become and the more other people will join in and do similar.