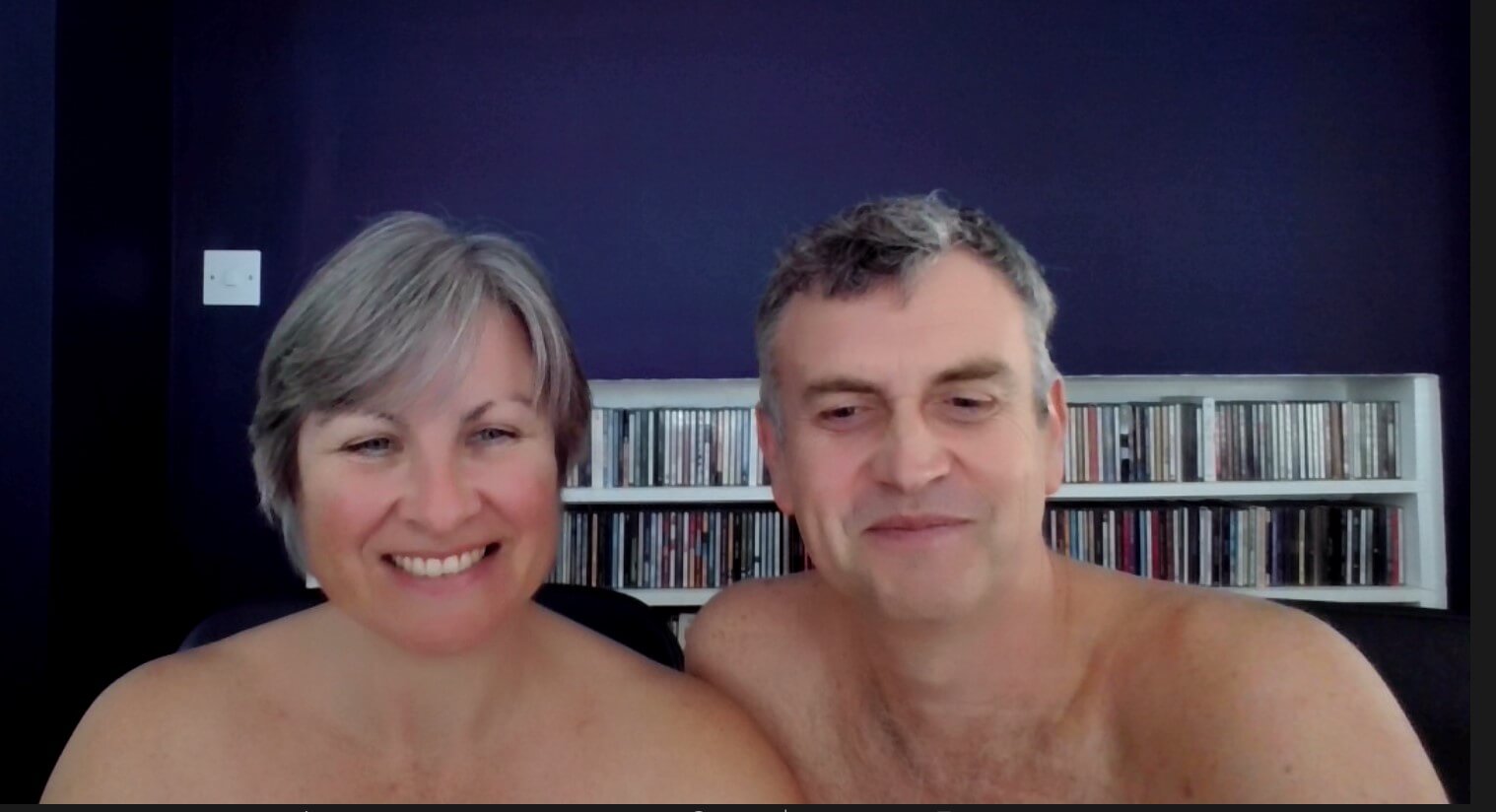 Online Chats


ANW set up Online Chats as a way to encourage greater friendships and new friendships and strengthen the community. As we are a multi-national community we have members from Europe, North and South America, Africa, Asia and Australia and New Zealand as well as other countries who engage and as we live in different time zones we hold fortnightly chats to run at flexible times and days. On occasions there are language issues and for this reason we use Google Meets as the platform to use to host our chats because Google have the ability to translate the largest range of languages and this can be done by enabling captions during the meet: Watch this link for a YouTube video if you are not sure how to do this.


What do we chat about?

Well, the chats are quite non formal but still stay true to some specific ideas:
Promote Naturism as we understand it – non-sexual, healthy, positive.
Totally Inclusive - universally acceptable regardless of age, gender, sexual orientation, race, culture for individuals, couples and families.
Supportive of all naturist opportunities that show an understanding of naturism.
Respect of each other, the community and naturism. Discouraging misuse, fake profiles, pests and internet style abuse and hate.
Ensure that ANW stays safe and suitable for all.
Live Meetings need to take all these things in mind
We are a very respectful and friendly community and this should be another positive aspect of that.
The chats have to take all the above issues into account and this includes ensuring safe and suitable usage and helping to fund ANW so this will be primarily open only to Life and Annual members. As part of the positives of membership and also to ensure safe and suitable usage. Anyone misusing the live sessions will have their accounts deleted.
It is worth remembering that if you want to see more of something happening on the live chats or within ANW itself, then you don't need to sit back and wait for someone to do it. Any Life or Annual member can write blogs, create groups, add activity, albums, forum topics...based upon their local area, their group, their favourite beach, their hobbies and interests. It is each one of you that evolves the community and helps shape it. And we will help promote it. Which in turn will encourage more naturists that have those connections with you to join ANW and get involved.
The time zone situation and the best days of the week can be best considered by altering the session slots to allow an experiment for what works best and to allow those who are unable to meet one session to be able to hopefully join the next. Maybe as time progresses the best times will become obvious, but this is something that will develop with time. Time flexibility is the way to start and each time a new meeting is created it will be placed on a different weekday at a different time.
We will attempt to be as flexible with our own time as possible and it may be that sometimes we get up extra early or go to bed extra late, sometimes we will both be around and at other times there will just be one of us. We figure that as most people suggested monthly, but as there will be different time slots involved, then a fortnightly session is the best way to start. This would then hopefully allow most people to join at least once a month.
As far as topics are concerned. Yes we think friendly chats are a big part of it, but also important discussions can help and that can involve specific issues, specific countries and as time progresses specific ANW ideas – organising a localised events or a world-wide campaign.
Each topic to be looked at will be announced alongside the next meeting time and day – and if it seems justified these topics may be repeated in the next meeting for a different time slot.
Rules and Protocol
Unless it has been pre-agreed with a specific group and topic in mind the sessions will not be recordable by us or other members taking part.
Like most live meetings cameras must be turned on and people should stay in front of their cameras.
We will encourage everyone to get involved. Give everyone an opportunity to speak and welcome new comers. There can be no rules about enforcing people to talk but that will be seen as preferable to the meetings being taken over by a handful of participants. Though of course inevitably some will want to talk more than others.
Nudity will not be enforced. Sometimes it simply isn't warm enough! Wearing clothes is acceptable behaving sexually or in an exhibitionist way certainly isn't. We want to see your face first and foremost.
We will set up a Group that will announce the next meeting time and subject, as well as be allowing the discussions, debates and ideas to be part of the activity. We will also create regular blogs summing up the conversations, ideas and topics covered in the meetings.
We will display images or recording from the meetings unless it is a meeting that has been specifically designed for such a purpose. For example to create a video entitled, Why I am A Naturist or My First Time as A Naturist – to be presented as a learning tool on the likes of You-Tube and Vimeo – but such an idea would be specifically organised and will only involve member volunteers who have decided to take part in such a project.
Until the live meetings have taken off and proved their worth they will involve the limitations of free sessions with a limited number of participants and a limited time frame. With Google Meet this is 100 people for one hour. Though we feel this is a good thing in itself as too many people will remove the cosier/getting to know each other feel and the lack of a finishing time may encourage the session to carry on past a positive time. This is a work in progress and we will see how it goes. If we find that more people wish to take part than the limits allow it may be that running more regular meetings may be a better answer than adding more members to a specific meeting.
What Next?

Head to the Online Chat page to find join the next scheduled meetings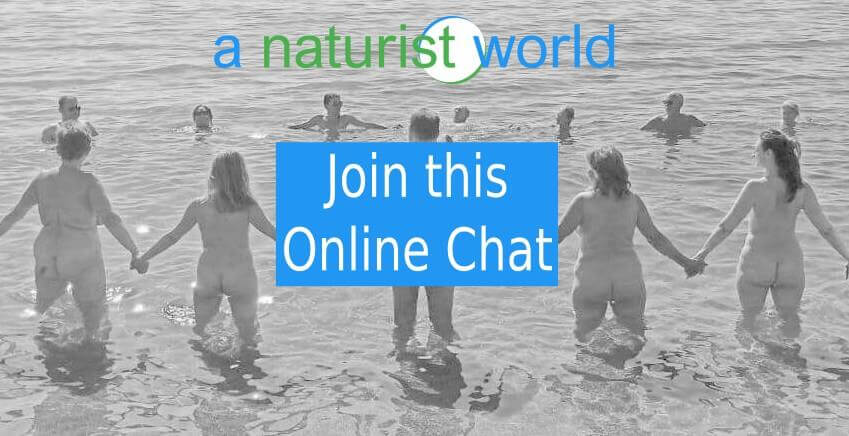 Google Meet does not require the need to download any software. But if you are using a mobile you will need to have the Google Chrome Browser.
Latest Log In Codes will be sent to Life and Annual Members by email and the chat will be available to the first 99 members to join on the day. The codes can also found on this forum Topic: Virtual Meet News , here you also have the opportunity to share your thoughts on the chats.

If you would like to take part in and are not yet a Life or Annual Member, you can simply upgrade your subscription here. If you would like to check out the other Membership features, you can check out Getting the Most From Your Membership.


We look forward to seeing you there.
Take Care Anna and Steve